What a crew!   Here are just some of the Ames Golden K who served in this year's wonderful event.  Teen Maze, the giant program initiated each year by YSS, serves hundreds of 7th graders from three counties including Story County.  Check out what the Ames Police Department had to say about it:  You Tube video.  The kids get hands-on experience at making life choices and seeing the consequences in matters such as infant child care, finances, personal losses from tobacco, alcohol and other drugs— a day of personal learning and growth.
District 11 Kiwanis volunteers are a large part of making Teen Maze possible.   Here Al Wagner shepherds a group to their next event.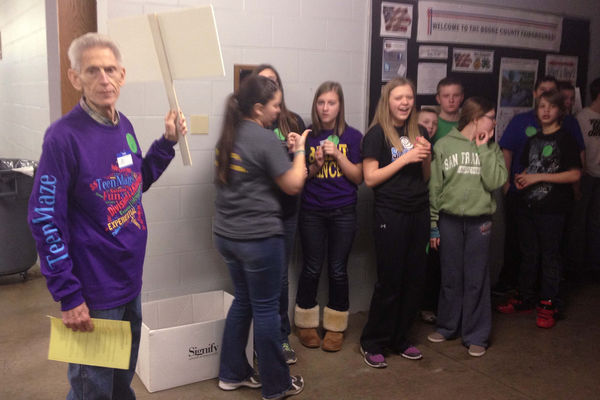 And Harry Budd consults at one station.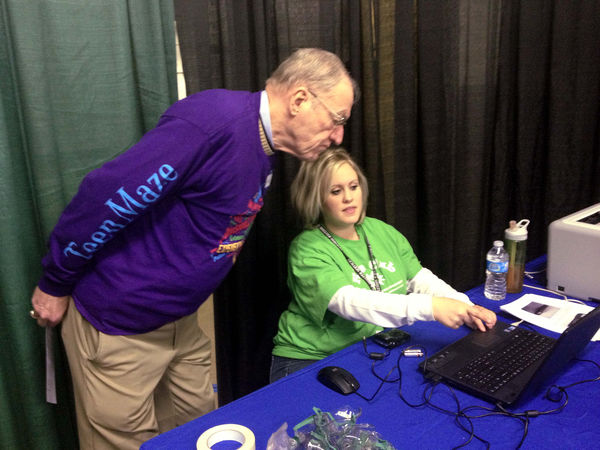 Elaine Johnson gets the kids started.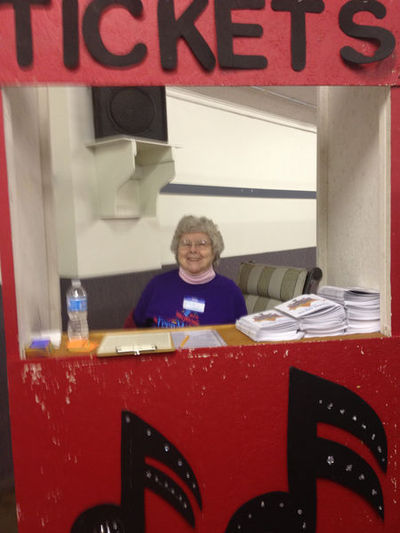 Even the workers have to eat.  This is quite an event.  Duane Brodie prepares the lunch line,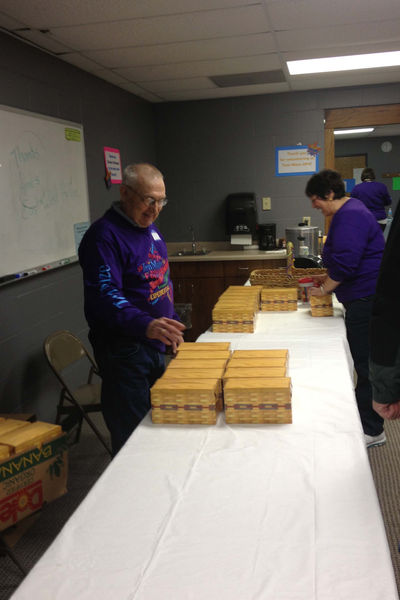 and the  crew "dines."   The front row guys are all from Ames Golden K:   John Johnson, Pete Peterson, and Don Muff.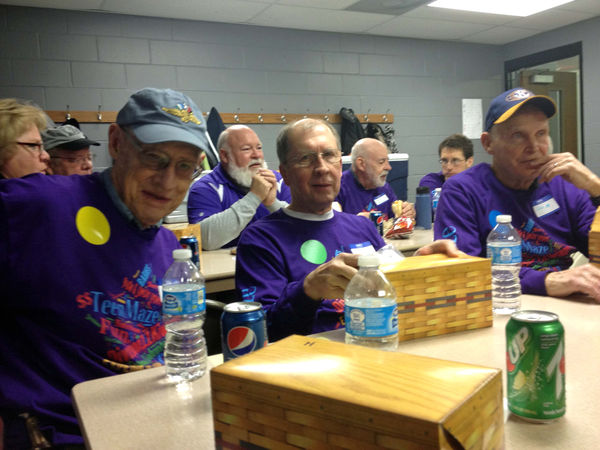 Part of one day's crew— Left to right, Pete Peterson, Tom Peter, Don Muff, Duane and Barbara Brodie, Don Hotchkiss, and Elaine and John Johnson all served on Friday, March 21, 2014.