Paper Recycling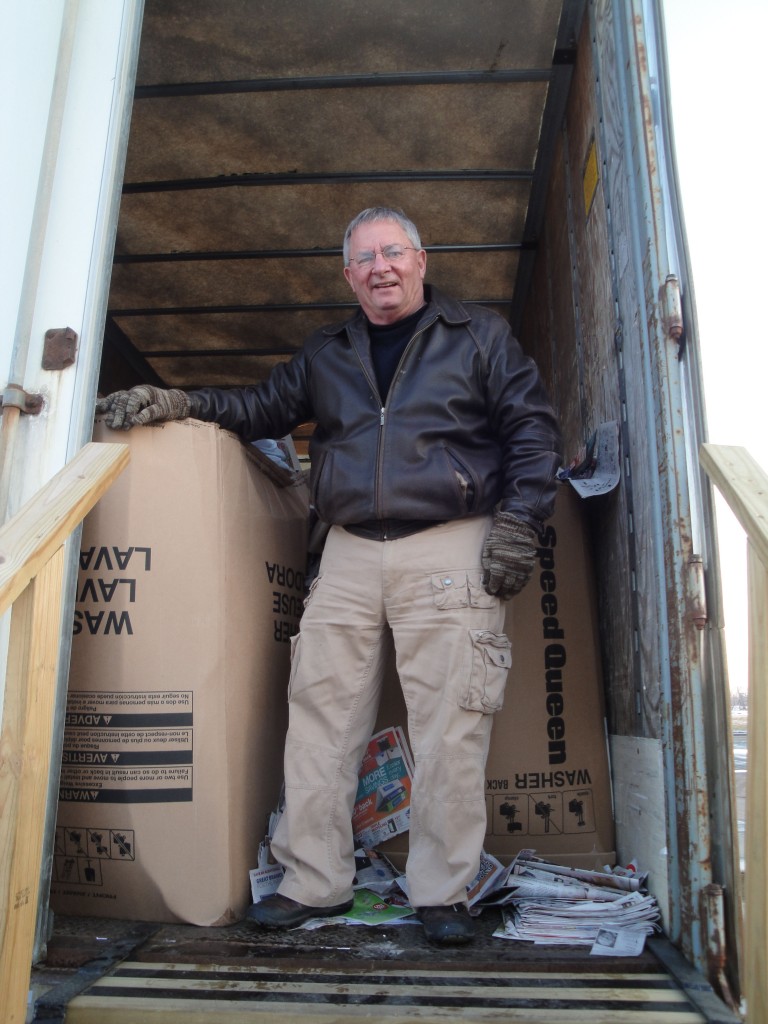 Golden K'er John Slaughter is packing another load of paper for the Ames Golden K paper recycling project to the collection trailer at CENEX, 919 East Lincoln Way, Ames.  Having started in the fall of 2012, we are now filling a fresh trailer about every four weeks.  The paper is sold to a recycler and the proceeds go to the financial support of area agencies working with children.   The recycler shreds the paper, adds a fire retardant, and converts the shreds into insulation for homes and businesses.
Would you like to help?
Anyone can contribute paper.  We'd love for you to help us help others!
Paper such as newspapers, magazines, soft-backed books, letters, and advertising, and are just what we're looking for.   Hard-backed books are only accepted if you tear off the cover before submission. Dry materials only, please.  NOTE:  Pizza boxes are NOT accepted, nor other paper materials that are dirty, oil-stained, or food-contaminated.  Cardboard is not accepted, other than to use a box to bring all your paper.
Here are ways you can contribute:
Contact any Golden K member.
Carry your gatherings to the collection site in the trailer at CENEX, 919 E Lincoln Way, Ames.  Your bringing the paper is very helpful to us.  We keep the trailer open 24 hours a day for everyone's convenience.  If the trailer is locked, that means it is full, and a new trailer has been requested.  New trailers are normally delivered in a few days after request.
Submit a comment below.  We will get back to you.