In Memoriam
Ames Golden K Kiwanis is honored to have members who are faithful to end of life.   For each person, click the NAME to see the photo and obituary.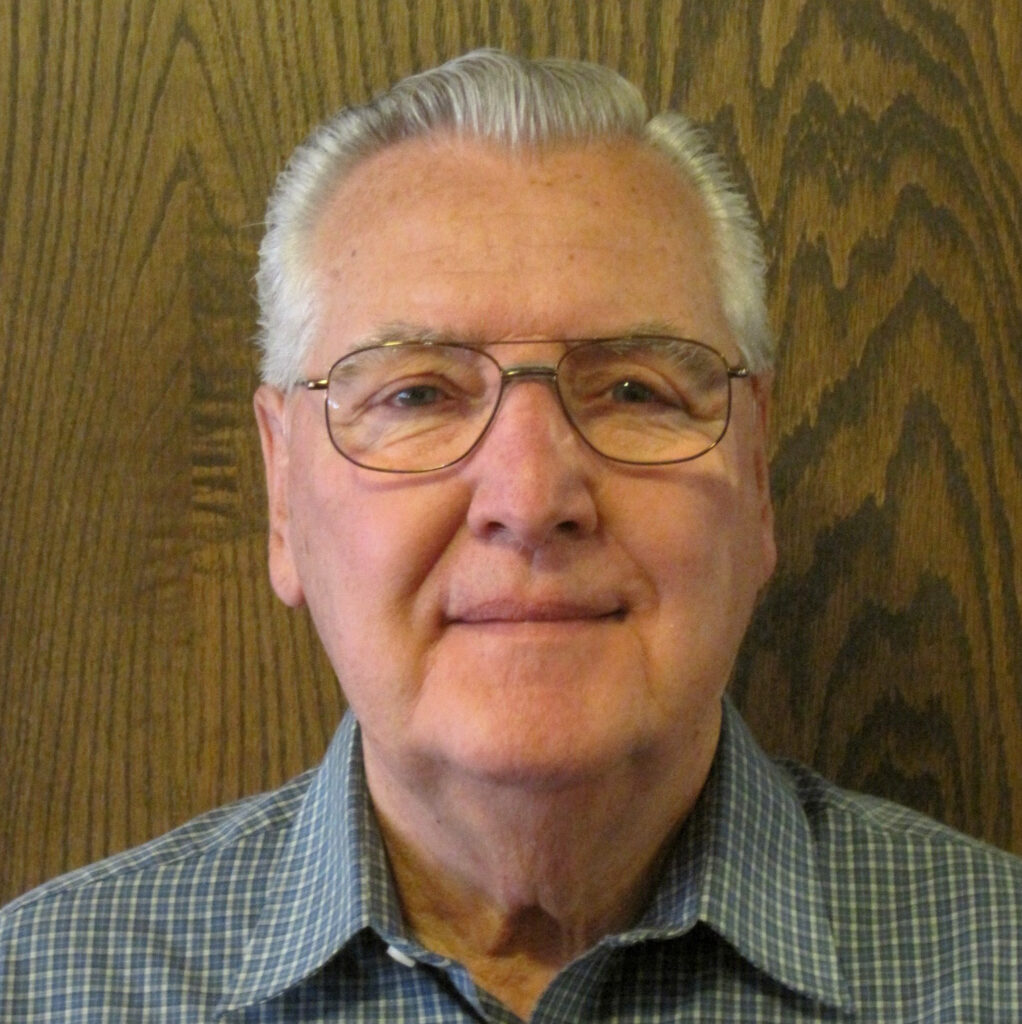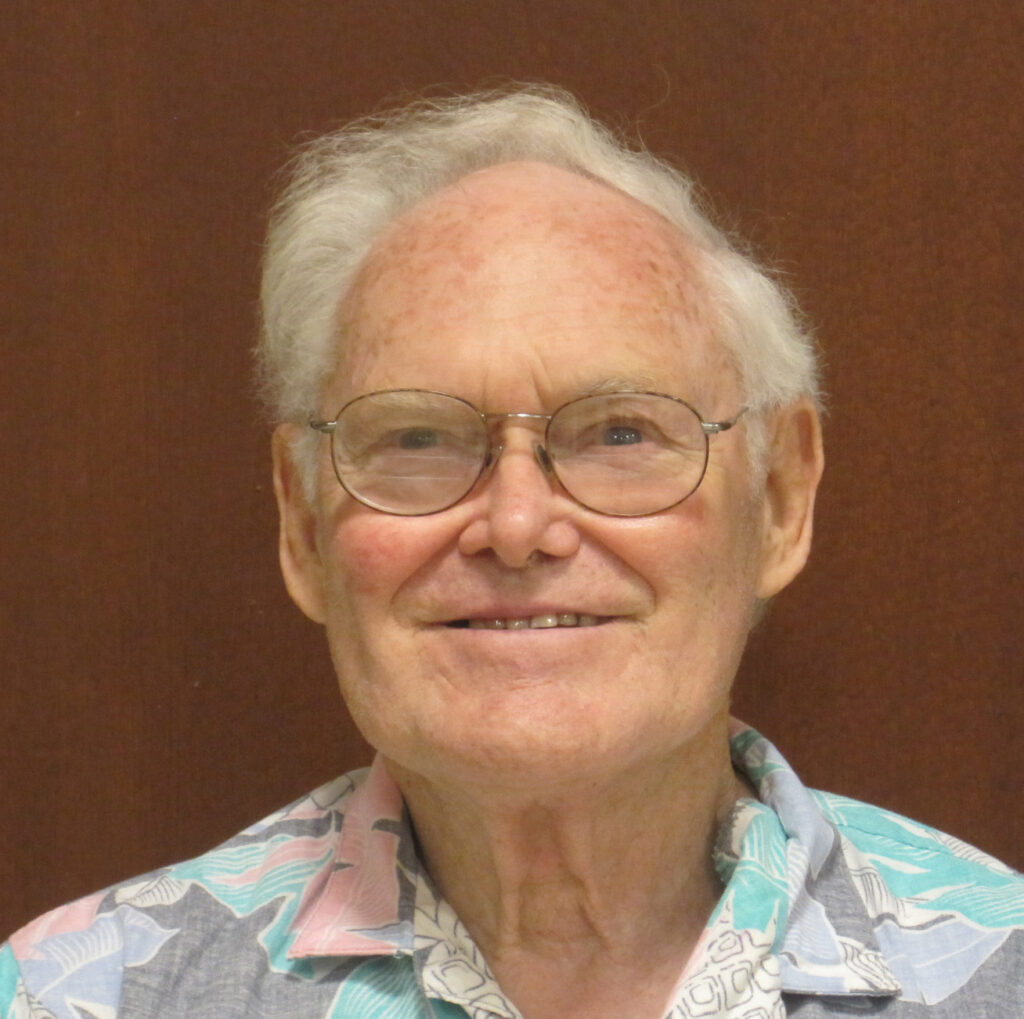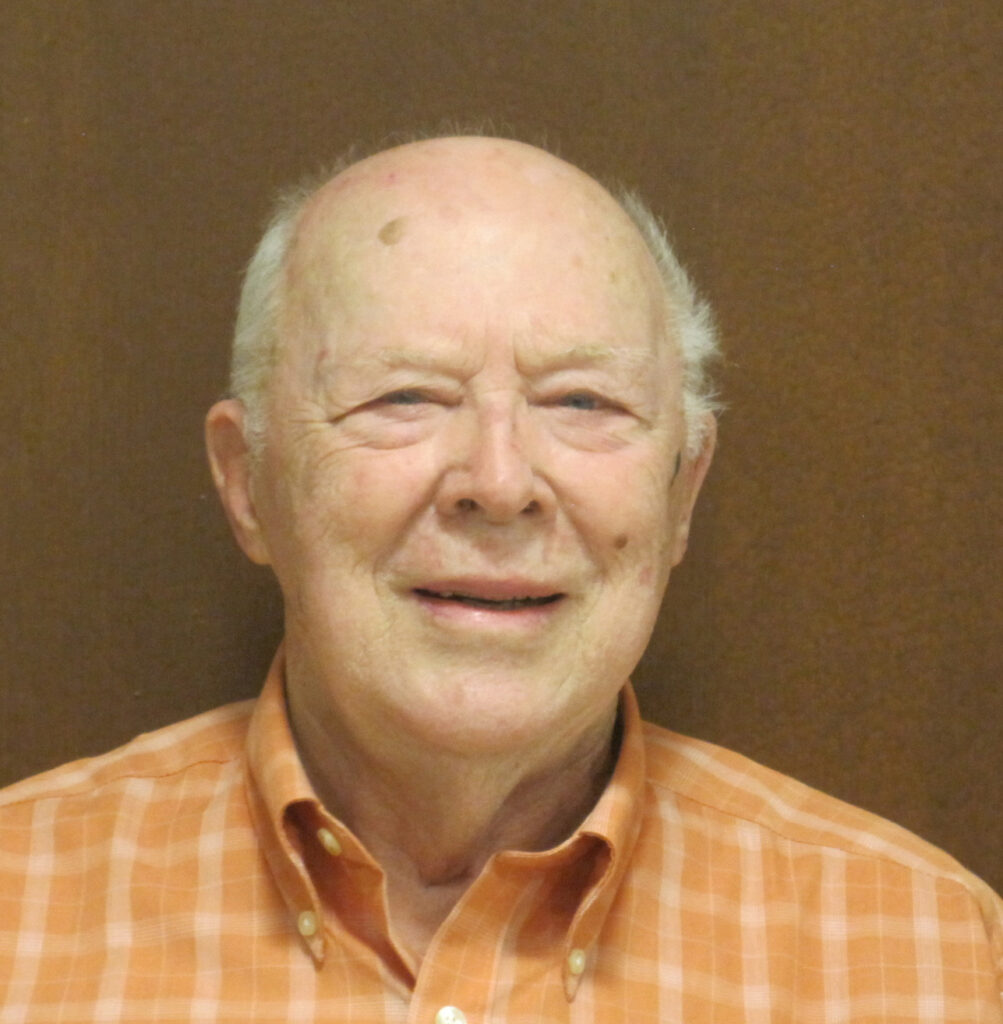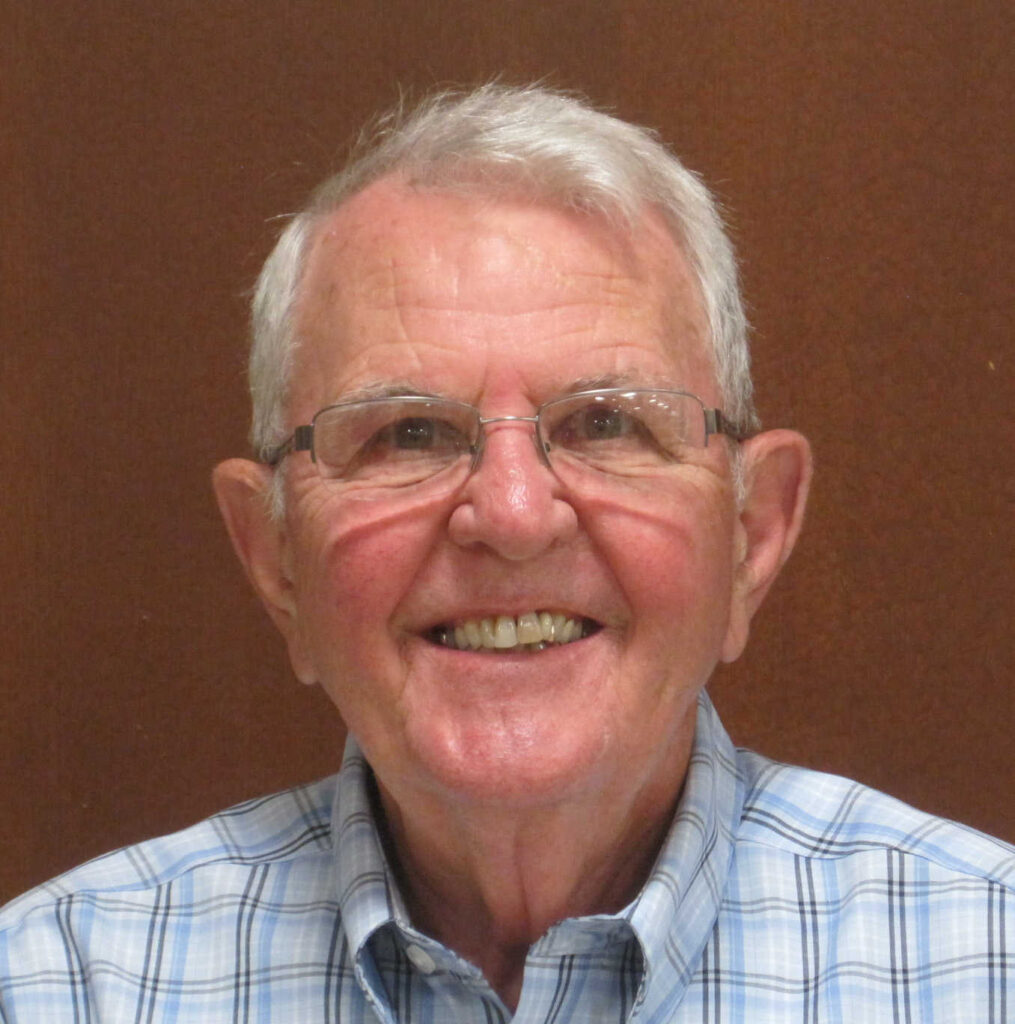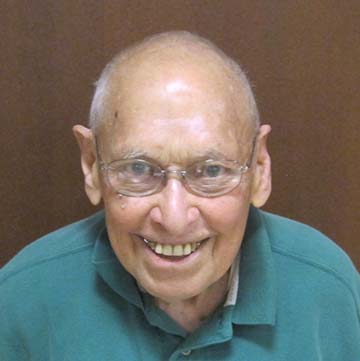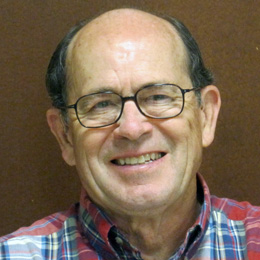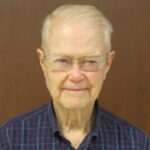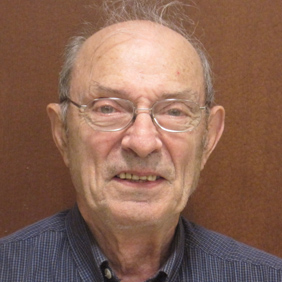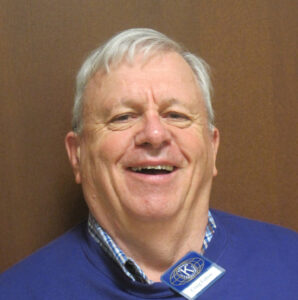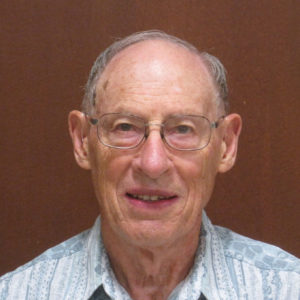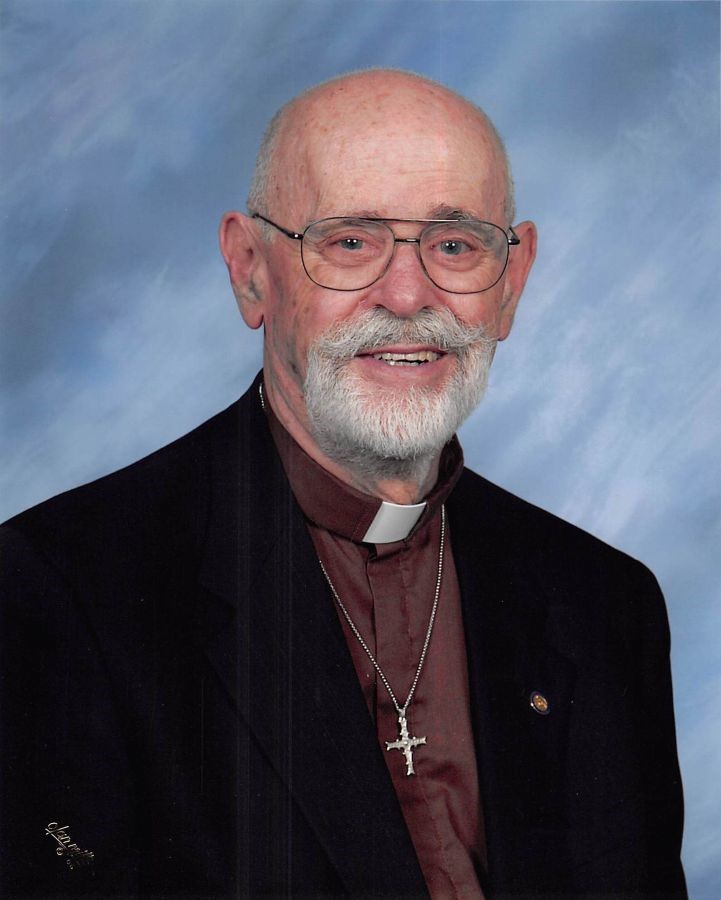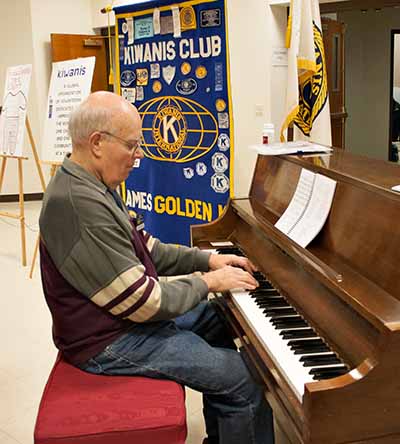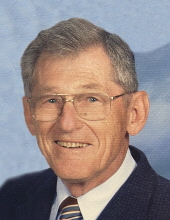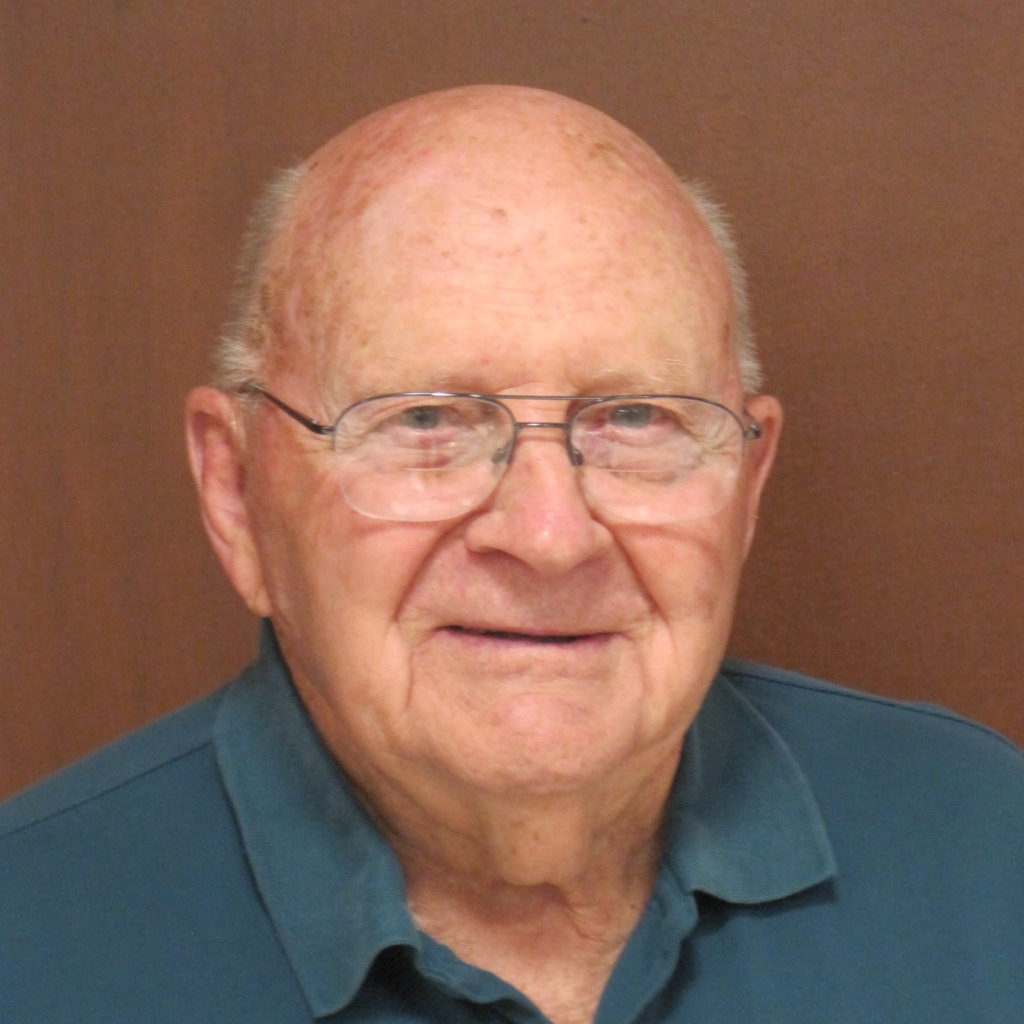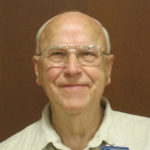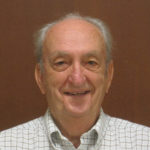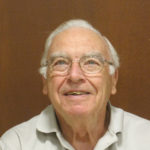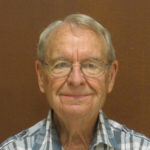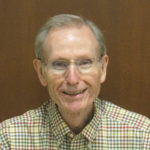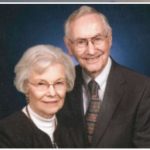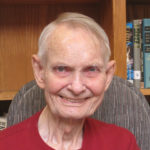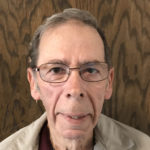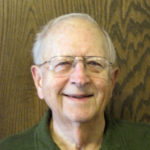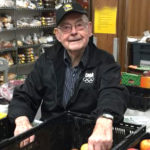 The remaining obituaries are presented here in full. Just scroll down to find 2017 and earlier obits.
Wes Buchele, 1920-2017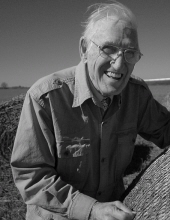 His inventions changed the landscape of America, and perhaps the world. Dr. Wesley F. Buchele, ISU professor emeritus in Agricultural Engineering, died Sept. 13 peacefully at Israel Family Hospice House in Ames, Iowa. He was 97.
Family Visitation is from 6-8 p.m. on Friday, Sept. 22 with a Celebration of Life at 10:30 a.m. on Saturday, Sept. 23, 2017. The venue for both events is Collegiate United Methodist Church in Ames.
Wes and his twin brother Luther were born in a Kansas farmhouse on March 18, 1920 to Charles and Bessie (Fisher) Buchele. Wesley and Luther were the youngest of the seven Buchele Brothers.
At Kansas State University, Wes met Mary Jagger while earning a BS in Agricultural Engineering. Later as a 2nd lieutenant in the US Army, Mary and Wes married on June 12, 1945. In the Army, Wes was part of the demilitarizing force on the island of Hokkaido and the northern part of the island of Honshu, Japan.
After WWII, Wes served in the Army Reserve for 20 years. He first worked for John Deere in Waterloo where their first child, Rod, was born. Next they moved Fayetteville, AR to earn his masters degree in Agricultural and Mechanical Engineering, and their daughter Marybeth was born. Then they moved to Ames, where he earned a Ph.D in Agricultural Engineering, and their daughter Sheron was born; then to East Lansing, MI to teach at Michigan State University where their fourth and last child, Steve, was born. In 1963, the Buchele family returned to Ames, where Wes joined the faculty of Iowa State University.
Wes' dad died when he was 11 years old, leaving those Buchele boys to run their family's farm in south-central Kansas while the boys were still in school. At age 15 he was running a four-man threshing crew, when "it was 105°F in the shade–and there was no shade!" The experiences of the sweaty, dirty, grueling work of threshing grain and baling hay led him to a lifelong interest in making the lives of farmers easier and safer.
At ISU, Wes' creativity blossomed working with students and faculty, he published hundreds of technical articles and he was awarded 23 patients, the two most notable being the large round baler and the axial-flow or helical-flow threshing cylinder for combines.
Wes had many sayings, laws and proverbs. Students and faculty could tell where he was in the teaching of a certain field tillage course when "It's a SIN TO PLOW!" echoed down the hall from his classroom. (He was promoting minimum tillage, to dramatically reduce soil erosion.) Another was "The educated mind resists returning to its former state of ignorance," and finally "A college education is the one thing people will pay good money for and be happy not to receive!"
His passion for and encouragement of his children helped each child to find their own path in life: Rod was a 4-H Extension agent all of his work life, Marybeth became a homeopath (alternative medicine) and helped Wes recover well from a broken hip in August, 2016; Sheron became an nationally recognized artist in metalworking; Steve became a pastor and now lectures at Ashesi University, Ghana, West Africa.
A mantra in the Wes & Mary Buchele household was, "can you think of a better way to do that?" This mantra led him to serving as an expert witness in product liability trials and farm safety associations around the nation. Wes conducted some of his research on the front lawn with the help of a few of Sheron's boyfriends who were initiated into the family by helping Wes mow some processed chickens from HyVee. This demonstrated how easily the exposed rotary lawn mower blade could slice through flesh, even if that flesh happened to be chicken. His work contributed to the operator-presence control, AKA "dead man switch" being a part of in every lawn mower sold in America since 1982.
Leading up to and after retirement in 1989, Mary and Wes traveled the world, teaching in China, Australia, Tanzania, Nigeria, and the Philippines before settling in Cabo San Lucas, Mexico and driving their RV around the country to stay with their four children's families. In 2000, his beloved Mary died unexpectedly and Wes stopped traveling by RV, but still continued to visit his children. When Wes arrived, he would ask for "the list," a list of things that needed fixing around the house, promising to stay only as long as there were things to do on that list. Then he would move on to the next child's family and a new list.
In 2011, Marybeth returned to Ames to help care for Wes and together they built a house in west Ames. They were active in the Ames and Iowa State community. During this time, Wes also authored two more books, Just Call Me Lucky, a collection of stories co-written with his brother Luther, and Who Really Invented the Cotton Gin? They join his previous book, The Grain Harvesters."
In the 1960s, Mary and Wes began a life-long association with Collegiate United Methodist Church. Besides weekly worship, Wes was an active member in the Wednesday night potluck Soup Supper where he stayed late to help clean up. He will be remembered for Quinoa Evangelism. Wes saw it as his duty to promote the health benefits of the ancient South American grain Quinoa and he would be more than happy to extol its benefits to anyone who happened to show the slightest interest. His daughter, Marybeth, continues this "program" in his memory.
On Labor Day, as Wes was getting ready to mow the lawn–at age 97– he had a major stroke and fell. At Mary Greeley and Israel House he was visited by a multitude of friends and family and died peacefully nine days later.
The family wishes to express their gratitude to staff of Mary Greeley Medical Center, 4A floor; Israel Family Hospice House; and pastors Jill and Jen at Collegiate United Methodist Church. Thanks also to all who visited and messaged Wes, you helped him leave this world knowing he was loved and remembered for how his large round baler changed the rural landscape of the world.
Bill Wunder, 1930-2017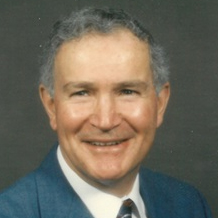 William W. Wunder, 87, of Ames, died on June 18, 2017 at Israel Family Hospice House in Ames. A visitation will be held on Sunday, July 9 from 2:00-3:00 pm in Sarah Barlow Lounge of Collegiate Presbyterian Church in Ames. A service of witness to the resurrection will be at 3:00 pm in the sanctuary, followed by an ice cream social reception in the Social Hall.
Bill was born June 4, 1930 on the family farm near Lake Park, Iowa, to Herman Wunder and Elizabeth (Sell) Wunder. The second child and the oldest of four boys, Bill always loved the farm. As a young teen he took a particular interest in increasing the family dairy herd's productivity so that in a few years they had one of the best producing Holstein herds in Dickinson County.
After graduating from Lake Park High School in 1947, Bill continued helping on the farm. He was drafted into the Army in 1952, serving as Company Clerk of the #558 Amphibious Truck Unit in Incheon, Korea.
Bill used the GI Bill to attend Iowa State College in 1954. While a student, Bill was on the Dairy Judging Team and did so well academically his professors encouraged him to consider graduate school. He also sang in the Iowa State Singers and the Alumni Hall men's quartet, and was active in Westminster Fellowship at Collegiate Presbyterian Church, where he made lifelong friends and met his bride, Beth Robie.
Bill graduated in 1958 after helping to win the Intercollegiate Dairy Judging Team National Contest that fall. He returned to his dream of dairy farming but the farm economy was poor, so he followed his professors' advice and applied to graduate schools.
On March 13, 1960, Bill and Beth Robie were married at the United Presbyterian Church in Clarion, and then headed to East Lansing where Bill began graduate work in Dairy Science at Michigan State. After completing his Ph.D. in 1967, the family moved to Bowling Green, Kentucky where Bill was a Dairy Specialist with University of Kentucky Extension. In 1968, Bill began as Assistant Professor of Dairy Science at Iowa State University.
Bill was proudest of the relationships he built with students through teaching, academic advising, the Dairy Science Club and coaching the Dairy Judging Team. Coaching included travel to dairy farms and contests, allowing him to build relationships with students and dairy farmers. In 1984 was recognized with an award for outstanding academic advisor. Bill also oversaw the ISU Dairy Farm's breeding program, greatly improving the herd average over the years. He retired in 1997 as full professor.
Family came first for Bill and he was a wonderful father to Bob, Michael and Lori, serving as 4-H leader, helping with paper routes, and supporting their many other activities. Summer vacations were spent in their pop-up camper exploring national and state parks. His five grandchildren were his delight and he was always willing to read a book or play a game.
Collegiate Presbyterian Church was an important part of Bill's life; he served as elder, deacon, youth group leader, and tenor in the choir. In retirement Bill joined Golden Kiwanis, serving as president and singing with the Golden K Singers.
In 1999, Bill survived an aortic aneurysm and viewed the last nineteen years as a gift, enjoying children's marriages, grandchildren, and many wonderful trips with family and friends. His garden is the envy of the neighborhood, especially the leeks. He loved reading and learning new things. He was a hard worker and a loving, caring, gentle man.
He is survived by his beloved wife of 57 years, Beth; his children, Bob (Pam Trowbridge) Wunder of Newark, DE and Michael (Jennifer Maney) of Portland, OR; daughter Lori (Jim Bonewald) Wunder of Mount Vernon, IA; grandchildren Tommy Wunder and Kevin Wunder of Newark, DE; Ellie Maney Wunder and Cyrus Maney Wunder of Portland, OR, and Teddy Bonewald of Mount Vernon, IA; two brothers, Kedric Wunder of Lake Park, IA and Merrill (Joann) Wunder of Roseville, CA.
He was preceded in death by his parents; sister, Joyce Jensen; and brother, Dennis Wunder.
The family would like to thank the staff at Mary Greeley Home Hospice and the Israel Family Hospice House for their excellent, compassionate care.
In lieu of flowers, memorials may be directed to Collegiate Presbyterian Church, Israel Family Hospice House Endowment (through MGMC Foundation, 1111 Duff Ave., Ames, IA 50010), or the charity of your choice.
Online condolences may be directed to www.grandonfuneralandcremationcare.com
Bill Abraham 1929-2016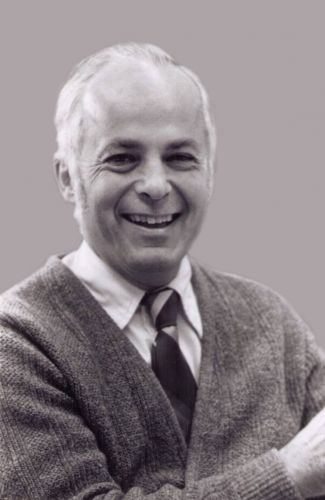 William (Bill) Hamilton Abraham passed away on December 28, 2016, following a long battle with multiple sclerosis. A memorial service is planned for Saturday, January 28, 2017 at 11:00 a.m. at Collegiate Presbyterian Church 159 N. Sheldon Ames, Iowa. The family will receive friends at a reception afterwards.
Bill was born May 20, 1929 in Englewood, New Jersey, to Ruth and Leonard G. Abraham. He graduated from Cornell University with a B.S. in Chemical Engineering, served for two years as a Lieutenant in the U.S. Air Force, and then earned a Ph.D. in Chemical Engineering from Purdue University. Following a five-year stint with DuPont in Wilmington, Delaware, he spent the remainder of his engineering career as a member of the faculty in the Department of Chemical Engineering at Iowa State University, where he was known as a tough but effective teacher. On retirement, he pursued his long-standing interest in legal issues by earning a law degree from Drake University. He passed the Iowa Bar and volunteered for eight years with the Legal Aid Society of Story County. During his years in Ames, he served as an elder and in other roles as a member of Collegiate Presbyterian Church.
The love of Bill's life was his wife Roberta, to whom he was a devoted husband. They met as undergraduates at Cornell University; were married on June 27, 1953; and enjoyed a long and happy life together. In 1967, they relocated with their five children to spend two years in the Philippines, where Bill worked on a project funded by the Ford Foundation to develop the Chemical Engineering program at the University of the Philippines. While there, Bill took flying lessons and earned his pilot's license. Bill and Roberta traveled widely throughout his life, visiting Russia (after Bill spent several years studying Russian), China, Australia, New Zealand, Egypt, Morocco, Peru, and a host of other destinations. In later years, Bill especially enjoyed spending time with his children and grandchildren, of whom he was very proud.
He is survived by Roberta, his wife of 63 years; his children Katharine (Graham Horkley), David (Carol), Jon (Loida), Molly (Dave Walz) and Sarah (Greg Buelt); his twelve grandchildren Ian, Ben, William, Allison, Justin, Paulina, Katie (Joe), Elise (Madison), Tessa, Abraham, Eliza and Evan; one brother, Leonard; and two sisters, Barbara Shrauner and Betty Dowd.
In lieu of flowers memorial contributions may be made in Bill's name to the Legal Aid Society of Story County, 937 Sixth Street, Suite 101, Nevada, IA 50201 or to the Northcrest Foundation, 1801-20th St., Ames, IA 50010.
Online condolences may be directed to: www.grandonfuneralandcremationcare.com
Albert B. Wagner, 1939-2016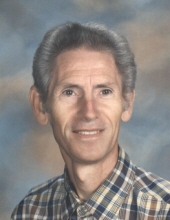 Albert (Al) Blaine Wagner, beloved husband, father, and grandfather, passed away on December 10, 2016.
Al was born June 18, 1939 to Hubert and Ethel (Danks) Wagner in Waucoma, Iowa. He served in the U.S. Navy before graduating with a B.A. from Upper Iowa University in Fayette, Iowa. After earning his M.A. from Iowa State University, he taught U.S. government and humanities in Rawlins, Wyoming before transferring to Roland-Story High School in Story City, Iowa where he subsequently worked for more than 30 years.
A resident of Ames for over 40 years, Al was an active member of the community who volunteered at the public library, city hall, Food at First and nature conservation efforts. He was also a member of the Kiwanis Club. Additionally, he enjoyed having coffee and donuts with friends and family at the local Hy-Vee.
Al is survived by his wife of more than 50 years, Karen; daughters Amy (Thomas) Magra and Carey (Robert) Judge; grandchildren Rose Judge, Paul Magra and Elanor Magra; sister-in-law Gene (James) Mullaly; and nieces Lynn Strayer and Elaine Jacobson.
He was preceded in death by his parents and two nieces, Lory Walters and Susan Mullaly.
We say a prayer of thanksgiving for having had Al with us even as we grieve over his death. It is so easy to be grateful when you have shared lives filled with gladness, love and generous giving.
Al was a quiet, gentle soul. He was a son, a teacher, a loving father and devoted husband. We miss him greatly but will try to keep a smile on our faces until we meet him again. We all loved him so much.
In lieu of flowers and if you choose, memorials can be sent to the Iowa Natural Heritage Foundation, St. Cecilia Catholic Church or the Emergency Residence Project.
A private burial at a later date will be in the Ames Municipal Cemetery. Adams Funeral Home is assisting the family arrangements. On-line messages to family can be written at: http://www.adamssoderstrum.com.
Allan S. Bentley, 1922-2016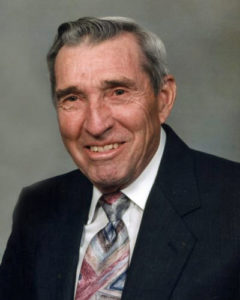 Allan S. Bentley, age 94, of Ames, died peacefully in his home Sept. 13, surrounded by his wife and family. A visitation will be 4-6:00 p.m. on Sunday, Sept. 18 at Grandon Funeral and Cremation Care, 414 Lincoln Way, Ames, with an 11:00 a.m. funeral service on Monday, Sept. 19 at Napier United Methodist Church in Napier, Iowa. Burial will be held at Slater Cemetery in Slater.
Allan was born on March 15, 1922 on the family farm south of Ames, the son of O.R. (Russell) and Helen Bentley. He graduated from Napier High School in 1938 at the age of 16, and then Iowa State College with a BS in Dairy Husbandry in 1946. Beginning his career in Elkader, IA as the Clayton County Extension Youth Assistant, he organized thirty-five new 4-H groups. While in northeast Iowa, he met Evelyn Allert, the love of his life. They married on September 5, 1948 in Giard, IA. Settling in Ames, Allan partnered with his father on Suneslope Farm, where they raised registered purebred Guernsey dairy cows. Installing one of the first milking parlors in the state allowed the operation to expand to 70 cows, milked twice per day. Allan's numerous recognitions in the dairy industry included being named Distinguished Iowa Dairyman in 1964 and an Honorary ISU Dairy Science member in 1979. After retiring from full-time farming in 1989, he was so pleased that son, Denny, chose to continue farming the land. Allan & Evelyn enjoyed those years being in their new home and taking special trips.
Allan and Evelyn raised two sons and four daughters on their farm and encouraged and supported them in 4-H, school and church activities. Allan was very proud of his children and always prayed for their salvation. He had a passion for missions and was an early promoter of Heifer Project and CROPWALK. He was also an avid Iowa State Cyclones fan.
With a lifelong love of music, Allan sang in church choirs, Amestones Barbershop Chorus, Ames Choral Society, Golden K Singers, and Songbirds. He was a member of the American Guernsey Association, Gideons, Golden K Kiwanis, and the Napier United Methodist Church.
Allan is survived by his wife Evelyn, his children, Denny (Julie) Bentley, Becky (Kim) Christiansen, Jane (Jim) Weaver all of Ames, Carol (Curt) Bentley-Iverson of Decorah, Mary (Maury) Wills of Adel, and Scott Bentley (Sarah Buob) of Madison WI, 16 grandchildren, 16 great grandchildren, and many nieces and nephews.
He was preceded in death by his parents and sisters Vera Willhoit, Doris Cousin, and Donna Armburg.
In lieu of flowers memorials may be directed to: Gideon's, Hope Ministry of Des Moines, and Reach Beyond. Online condolences may be directed to: www.grandonfuneralandcremationcare.com
Horace Lantz, 1930-2015

Somers – Horace B. Lantz 85, of Ames, and formerly of Somers, passed away Tuesday, October 20, 2015 at Northcrest Community in Ames. Memorial Services will be 1:30 p.m. Sunday, October 25, at Northcrest Community, in the Green Room at 1801 20th Street in Ames, with Pastor Dave Shogren officiating. Burial will be at Cedar Township Cemetery, Rinard. Visitation and viewing will be 3 to 6 p.m. Saturday, Oct. 24, at the United Methodist Church in Somers. Memorials may be left to the discretion of the family.
Horace is survived by his children, Diane (Craig) Mack of Ames, Debbie (Doug) Schooley of Watertown, SD, Denise (Fred) Walker of Swisher, Dana (Daisy) Lantz of Fort Dodge, and Donna Sue (Pete) Carroll of Waukee; son-in-law Steve Kelly of Cedar Falls; 22 grandchildren; and 29 great-grandchildren. He was preceded in death by his wife Frances; daughters, Doreen Counsell and Dawn Kelly; parents, Darwin and Lyle Crandall Lantz; and infant brother Don Darwin Lantz.
Horace Burton Lantz was born January 8, 1930 at Fort Dodge, Iowa. He graduated from Somers High School, with the Class of 1948. He was united in marriage to Frances Larson in 1950. The couple farmed in the Callender, Slifer, and Somers area for many years. Horace also operated a seed business for over 20 years. Frances passed away in 2006. In 2013,Horace made his home at Northcrest Community in Ames. He was a member of the United Methodist Church, past Church Treasurer, past School Board, Somers Coop Board, Ames Kiwanis Club, and was a member of the Gideons. Horace enjoyed watching sports of all kinds, and was an avid Iowa Hawkeye fan. He loved his flowers and took pride in caring for his acreage. Visit us online www.palmerswankfuneralhome.com
Jack Adams, 1931-2015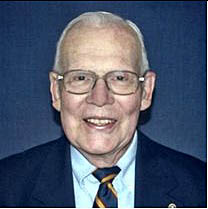 John F. (Jack) Adams, of Ames, passed away on August 6, 2015 under the loving care of hospice at Northcrest Community Care Center. Immediately prior to his passing, Jack spent an active four weeks with his immediate and extended family and many friends at his cabin on Ten Mile Lake in Minnesota. He was 83.
Jack was born on October 2, 1931 to Clinton J. and Margaret (Macy) Adams in Ames, Iowa. He graduated from Ames High in 1949, and attended Kemper Military School before receiving his Bachelor's degree from the University of Iowa in 1953. Jack was a member of the Delta Upsilon fraternity.
Jack was a First Lieutenant (Captain in the USAF Reserves) for the United States Air Force during the Korean War, serving as a radar interceptor controller in Japan from 1954 to 1956. Jack enjoyed reminiscing with fellow area veterans during the 2013 Story County Freedom Flight to Washington, D.C.
In 1959, Jack became the loving husband of Barbara J. Teig of Story City, and together they enjoyed a life of love, friendship and many good times with their children and grandchildren.
Jack served as Vice President of Collegiate Manufacturing Company and then at Ames Millwork before retiring in 1983. Jack became the first official "Cy" when he wore the mascot costume for Collegiate when "Cy" was unveiled at a 1954 Iowa State University homecoming pep rally.
Jack was an avid sports fan and an active member in the Cyclone Club. Jack and Barb held season tickets for all major Cyclone sports and particularly enjoyed football tailgates with their dear friends in lot C-6. Jack's commitment to Iowa State University is further evidenced by he and Barb's membership in the Order of the Knoll through the Iowa State Foundation.
Jack made immeasurable impact on the Ames community through his membership in service organizations including the Masonic Blue Lodge, York Rite, Scottish Rite, Shriners, Kiwanis, Lions, the American Legion, the Ames Chamber of Commerce, Friends of the Ames Public Library, the Ames Historical Society, the Ames Choral Society, ACTORS, and as a member of the First United Methodist Church in Ames and the Union Congregational Church in Hackensack, MN.
It's been said that everyone dies with a little music still left in them, and Jack was no exception. In high school, Jack played the clarinet for the Ames High Swingsters and then in the University of Iowa Marching Band. As a teenager, Jack and his friends spent many Saturday evenings in the balcony of the Great Hall in the Iowa State University Memorial Union listening to the big bands, which included the great Stan Kenton. Jack and Barb were members of the Red Friars Dance Club for many years, although he preferred to listen to the bands over dancing. He sang in the First United Methodist Church and the Union Congregational Church choirs, and the Golden K Kiwanis Men's Chorus. He and Barb attended many symphonies and big band concerts at Iowa State University, as well as other nearby colleges.
Jack loved anything to do with flight, obtaining his private pilot's license when he was 16. After church, he regularly took his family for Sunday afternoon flights around the central Iowa area. Jack and Barb also attended many air shows across the country with close friends.
Some of Jack's most memorable times were with his extended family at their cabin on Ten Mile Lake in Minnesota. Jack enjoyed sharing the lake place with many friends over the years, and especially enjoyed being with his grandchildren and many nieces and nephews. Jack was past president of the Ten Mile Lake Association and served on numerous association committees to protect the lake and surrounding environment. During July 2015, Jack had the chance to enjoy extended visits with friends and family, treat his family to dinners at the new restaurant on the lake, and reminisce with his wife and daughters during outings to nearby small towns and lakes.
Jack is survived by his wife, Barbara; his daughter, Lori (Paul) Gear and grandson, Chris of Round Rock, TX; his daughter, Cathi Adams and granddaughter, Jourdan Moore of Ames and Jourdan's fiancé, Austin Fichter of Shenandoah; his sister, Marna Stevens of New Hope, MN; his many nieces and nephews; and his many dear friends, near and far.
He was preceded in death by his parents and grandparents; his brother, Bruce; and many close friends and family.
He will be remembered for his quick wit, sharp mind and upbeat attitude. He maintained a high standard in all that he did in which his survivors can only hope to achieve.
Barb and family would like to thank their dearest friends and extended family for their support during these past few months. Also, thanks to Leslie Christenson, MD and Larry Otteman, MD, and all the people that helped Dad at McFarland Clinic, and the many health care specialists at the Mayo Clinic in Rochester, Minnesota for giving Dad the chance to live the quality of life he desired and deserved for much longer than expected. The family also extends their eternal gratitude to the compassionate staff at Northcrest Community Care Center and Mary Greeley Hospice Care who lovingly assisted Dad with his ascension to the kingdom of heaven.
Those wishing may make memorial contributions to the First United Methodist Church, the Cancer Research Center at Mary Greeley Medical Center, or Northcrest Community Center, all in Ames.
A private family burial with military honors will be held at Ames Municipal Cemetery.
Fred Walker, 1933-2014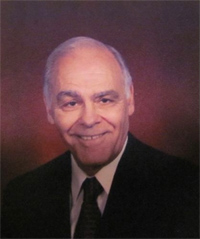 Frederic William Walker, age 81, of Ames, Iowa died November 15, 2014 at Mary Greeley Medical Center. A gathering of friends and family will take place from 5-7:00 p.m. Thursday, November 20 at Grandon Funeral and Cremation Care, 414 Lincoln Way in Ames. A celebration of life memorial service will be at First United Methodist Church, 6th and Kellogg, at 1:00 p.m. on Friday, November 21. Burial will be at Ames Municipal Cemetery.
Fred was born May 17, 1933, the son of William and Ruth Walker in Nevada, Iowa. He graduated from Ames High School in 1951 and earned a degree in Industrial Engineering from Iowa State University in 1955. He then attended Law School at University of Iowa. He was in Military Intelligence during the Korean Conflict and studied Chinese at the Army Language School. He married Darlene Marie Rezab in 1956.
Fred and Darlene lived in Ottumwa before transferring to Ames in 1965 with the Iowa Department of Transportation. Fred earned his Master's in Civil Engineering in 1976. He was the Traffic Safety Engineer before he retired in 1999. He was a member of Pi Kappa Phi Fraternity and the Golden K Kiwanis where he served as president in 2004-2005. As a member of Collegiate United Methodist Church, he was head usher for 14 years. He and Darlene have recently been attending First United Methodist Church. He enjoyed genealogy, collecting stamps and coins, and being active in his granddaughters' lives.
Fred is survived by his wife Darlene Walker of Ames, his children Mark (Terri) Walker of Tonka Bay, MN and their daughters Cary and Sarah (Joseph) Davis, Kelly (Glenn) Cerny of Canton, MI and their daughters Miranda and Tara, and Michael (Debbie) Walker of Bettendorf and their children Hanna and Katie and Daniel (Madelyn) Schaummann and Ryan Schaummann. Also survived by his brother John Craig (Zoya) Walker of Puyallup, WA, sister Nancy (Stein) Williams of Yakima, WA and brother-in-law Paul Josephson of Fort Collins, CO and many nieces and nephews.
He was preceded in death by his parents, infant son, sister Gail Josephson, and nephew Brian Williams.
Memorials may be directed to: Golden K Kiwanis or Mary Greeley Medical Center Foundation.
Online condolences may be directed to: www.grandonfuneralandcremationcare.com
(Note: Don McKeown was one of the Charter Members when the Ames Golden K Kiwanis Club was founded in 1985. )
Don McKeown, 1918-2014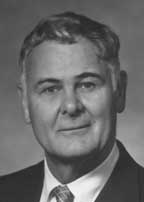 Donald I. McKeown, 96, of Ames, died peacefully on Saturday, Oct. 4, 2014, at Mercy Hospice in Johnston, surrounded by family.
Don was born on March 15, 1918, in Clinton, Ill., to Dallas James and Arta (Edgcomb) McKeown. He grew up in nearby Amboy and was the last surviving member of the Amboy Township High School Class of 1936.
During World War II, Don served five years on the staff of Gen. Mark W. Clark, commander of the 15th Army Group in Italy and Austria. In 1951, he earned a bachelor's degree in architecture from the University of Illinois, where he met Marion Geoffroy. They were married in 1947
Don worked in architectural offices in Denver and Omaha before coming to Ames to earn his master's degree in architectural engineering. There he joined the faculty of Iowa State College, became an honorary member of Tau Sigma Delta, received several architectural honors, and did work furthering student exchanges with universities in Poland, England and the Soviet Union. He taught at ISU until he retired as a professor emeritus in 1986.
A longtime member of the American Institute of Architects, he also had a private architectural practice, authored two books and was a consultant and expert witness into the late 1990s. Don was an accomplished artist and athlete and a member of Ames Kiwanis Club. An avid traveler, he and Marion visited countries in Europe, the Middle East, Asia, Latin America and Africa.
He is survived by his wife, Marion; his children, Roger, of Annandale, N.J., Nancy (Gary) Hayden, of Spokane, Wash., and Lesley (Joe) Olsasky, of Urbandale; five grandchildren, Andrew, Ben, Courtney, Robyn and Alexandra; and two great-grandchildren, Olive and Lucas.
He was preceded in death by his parents, one sister, Marjorie Herbert; and one brother, James.
His family would like to thank the staff of Mercy Hospice, Methodist West Orthopedics, Bickford Cottage and Green Hills Retirement Community of Ames.
A Mass of Christian Burial will be at 10 a.m. on Friday, Oct. 24, 2014, at St. Thomas Aquinas Catholic Church in Ames. Burial will follow the ceremony in Iowa State University Cemetery.
Memorial contributions can be made to St. Thomas Aquinas Catholic Church, Capital Improvements, at 2210 Lincoln Way, Ames, IA.
– See more at: http://amestrib.com/obituaries/donald-i-mckeown-march-15-1918-oct-4-2014#sthash.oafDijsl.dpuf
Bill Anderson, 1942-2014
William "Bill" Anderson age 71 of Ames, Iowa died March 12, 2014, at Israel Family Hospice House in Ames. A celebration of life memorial service will be 11:00 a.m. March 15, at St. Andrew's Lutheran Church, in Ames.
Bill was born April 22, 1942 in Fort Dodge, Iowa the son of Ralph and Thelma Anderson. He graduated from Grand Community High School in 1960 and received a B.S. in Agricultural Engineering at Iowa State University in 1965. Preceding him in death is first wife Cindy (Kohl) Anderson and second wife Sue (Wyrick) Anderson. Bill was a member of The Golden K Kiwanis of Ames, Lifetime Member of ISU Alumni Association, a volunteer at Reiman Gardens, proud supporter of ISU women's athletics and was a member at St. Andrew's Lutheran Church where he sang in the choir. He was very proud of his family and Swedish heritage.
Bill is survived by his daughter Denice, son in-law Robert and their children Allison and Andrew of Woodbury, MN. Also sister Diane Will of Harcourt, nephew Mike Will of Paton, niece Peggi Fortune of Duncombe, and step family Mike, Felicia, Alex and Connor Wyrick of Cedar Rapids.
In lieu of flowers, memorials may be directed to: Reiman Gardens, ISU College of Engineering General Scholarship Fund and St. Andrew's Lutheran Church.