Members of Ames Golden "K" collected 9,000 pounds of paper from  ISU Printing and loaded it into the paper trailer. Thanks to Tom Randall for the use of his truck.   From left, Pete Peterson, Don Muff, Larry Trede, Bob Ringgenburg, Gene Pollmann, Duane Brodie, and Jim Penney stand next to Randall's Great Hauler.
It may not look like so much paper in a such a huge truck, but you just try to lift and move it!  Gene, Larry, Duane and Don experience that first hand.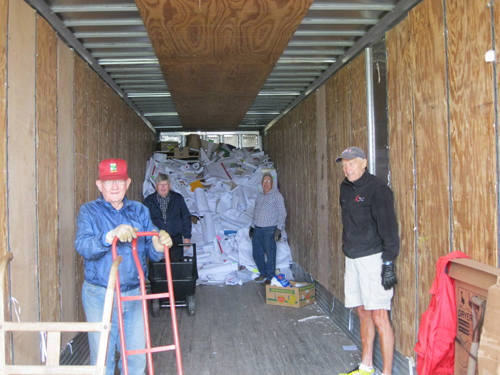 Bob, Pete, and Jim have at it.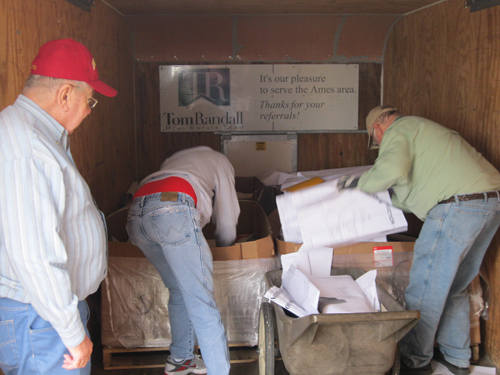 The end of the story…
It doesn't take a strong back; it takes a willing heart.