Again this year Ames Golden K Kiwanis served food at the Farm Progress Show, the largest outdoor farm show in the U.S.  For all three days of the show, a  large crew of Kiwanians and spouses prepared and served food at one of the Nelson's Food Service tents.   Here are a few pictures of some of the workers.  This event is one of the largest fundraisers for us each year.  See more about the Farm Progress Show itself  by clicking HERE.
Staring from the front and going clockwise, we see Gene Pollmann, George Beran, Don Hotchkiss, Larry Trede, Bonnie Trede (on right) and Jack Riney (seated).  The first day of work is just beginning.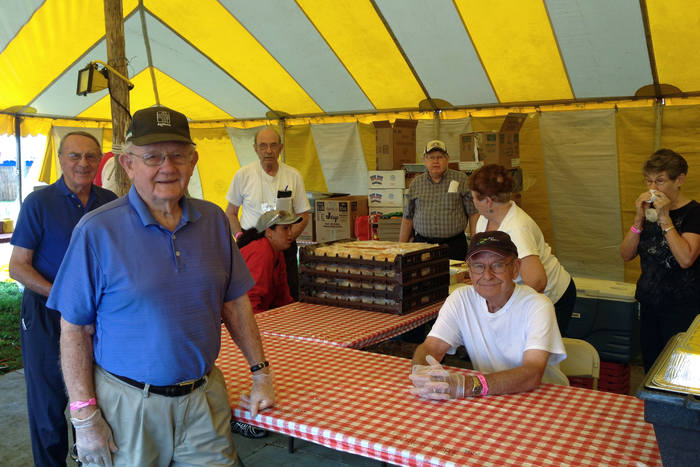 And this photo of the right side of that same group shows Keith Peterson was a worker also.   The lady in the white top is one of the Nelson Food Service staff.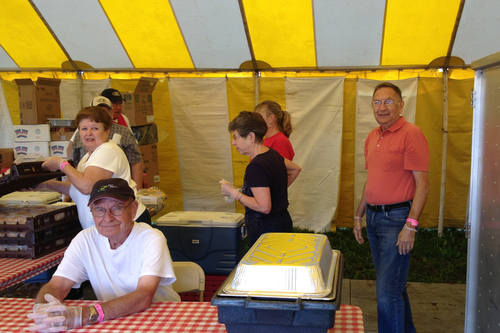 Dick Wilson and Elaine Muff show the Nelson vests worn by those who manned the sales counters.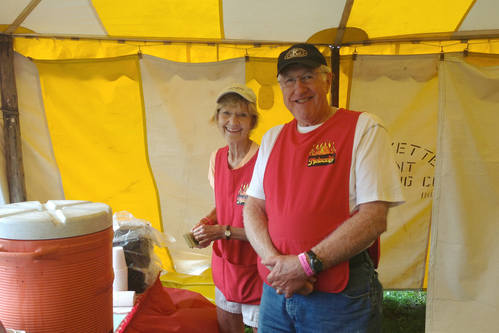 In the back of the tent the preparation team assembles the orders.  From the left, Glenn  Hilsland, Don Hotchkiss, Keith Peterson, and John Slaughter.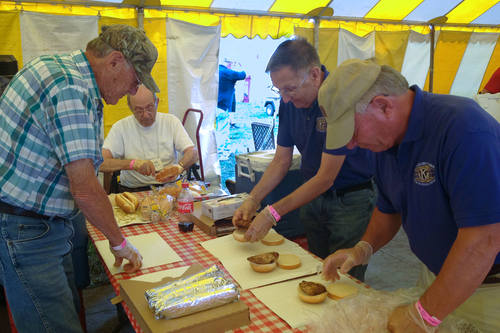 Lester Thompson checked the condiments tables.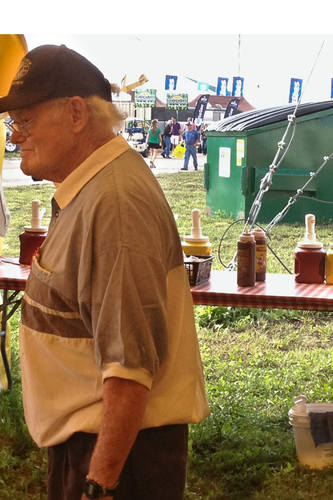 Elaine Muff counts cash after serving potatoes,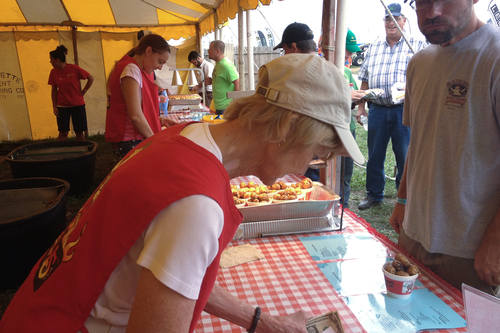 and Dick Wilson completes a transaction at another counter.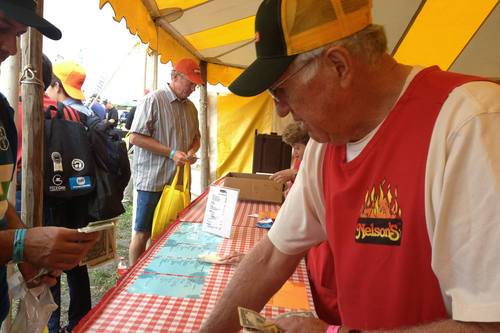 Judy Peter greets and serves.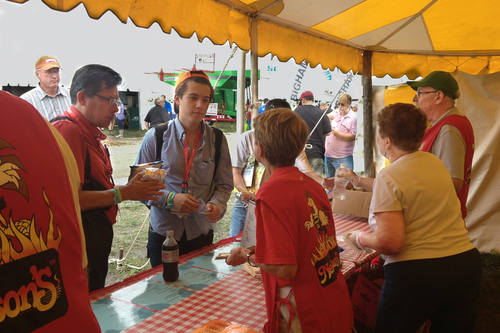 Harry Budd and Don Muff prepare for the opening of the work day.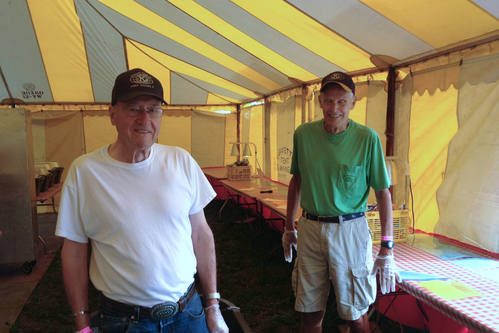 This project is just one of the fund raising projects done in a year.  Every penny paid for this work goes into Ames Golden K's outreach and service efforts.  Last year the Club awarded over $16,000 to local organizations.   We are dedicated to "improving the world, one child and one community at as time."
Our thanks to Tom Peter for all these photos.