The Ames Golden K Singers brought Kiwanis enthusiasm to the Senior Variety Show in mid August.  The 20+ singers brought down the house with their spirited rendition of "The Rhythm of Life."   Mary Nelson accompanied and Joe Traylor directed.
The picture below shows the Singers in one of the "stomping to the rhythm" sections.   Oh, yes, there was stomping and clapping and waving, and even audience participation.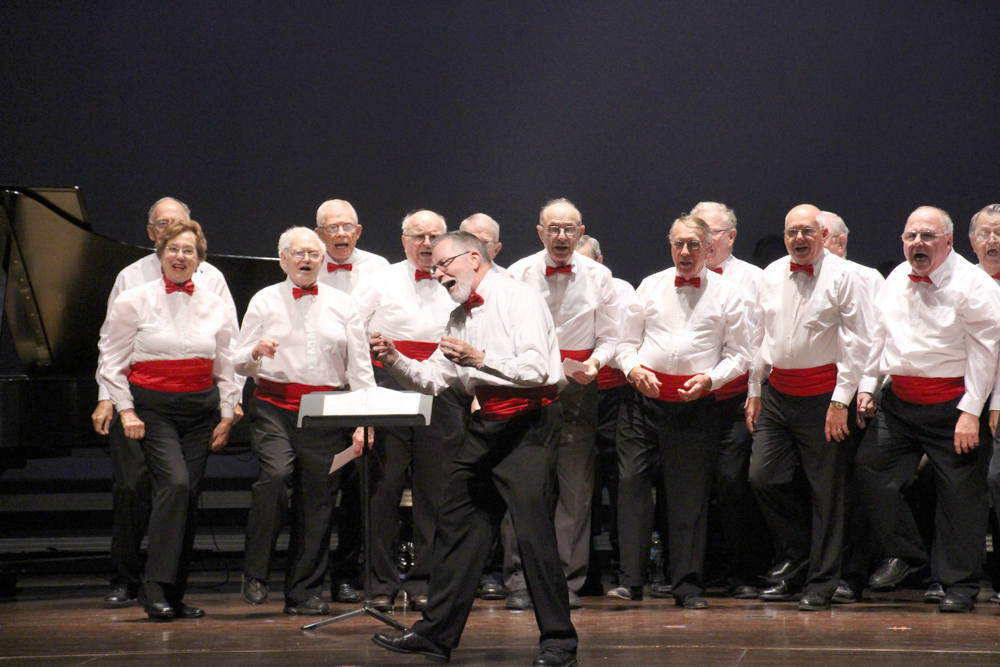 Mary was in the background at the piano, of course– just not in the spotlight: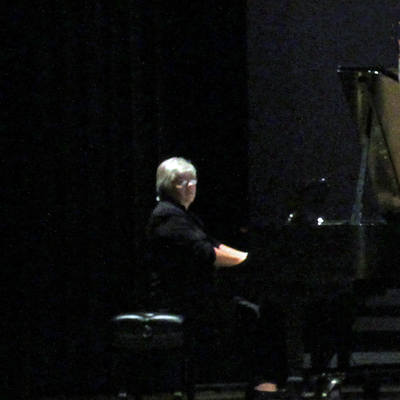 The Senior Variety Show (of Ames) is an annual event as a fund raiser for some cause related to senior living in Iowa.  This year the proceeds were split between Story County Freedom Flight and RSVP's Volunteer Driver Transportation Program.  Click here for further details.