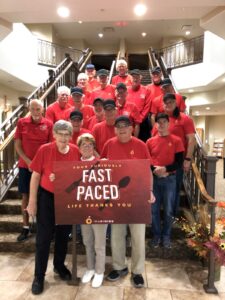 To help fund our Charity Donation Program, 28 Ames Golden K Kiwanis volunteers have assisted the Iowa State University "Conversations" Dining Hall staff in preparing and serving mid-day meals to the hundreds of students who occupy the Maple, Willow, Larch dormitory complex. By late October, Golden K members had worked nearly 600 hours and earned $7,000 dollars for the Charity Donation fund.  Pictured are 19 Golden K volunteers clad in their ISU Dining attire.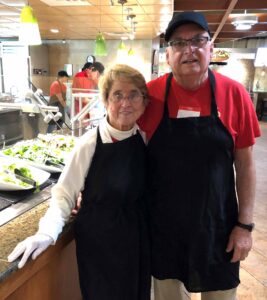 Judy and AGK Team Leader Tom Peter together  worked over 120 hours, helping at the Salad Bar.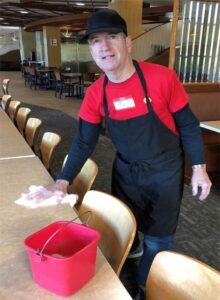 Alan Sponheimer, who has worked nearly 50 hours, cleaning and sanitizing dining tables.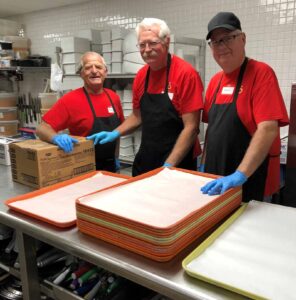 L to R, Roman Lynch, Mark Lohafer, Dennis Senne helping prepare desserts.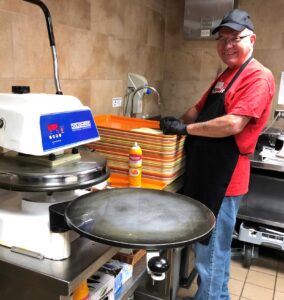 And lastly, AGK President Tom Baas, preparing dining trays.